Soothing body & spirit.
Art inspires healing and healing inspires art. We are a venue that exudes beauty and artistic depth inviting all to enjoy life and health more fully. We experience creativity as the expression of spirit – being in a creative mode is a formula to continue feeling alive.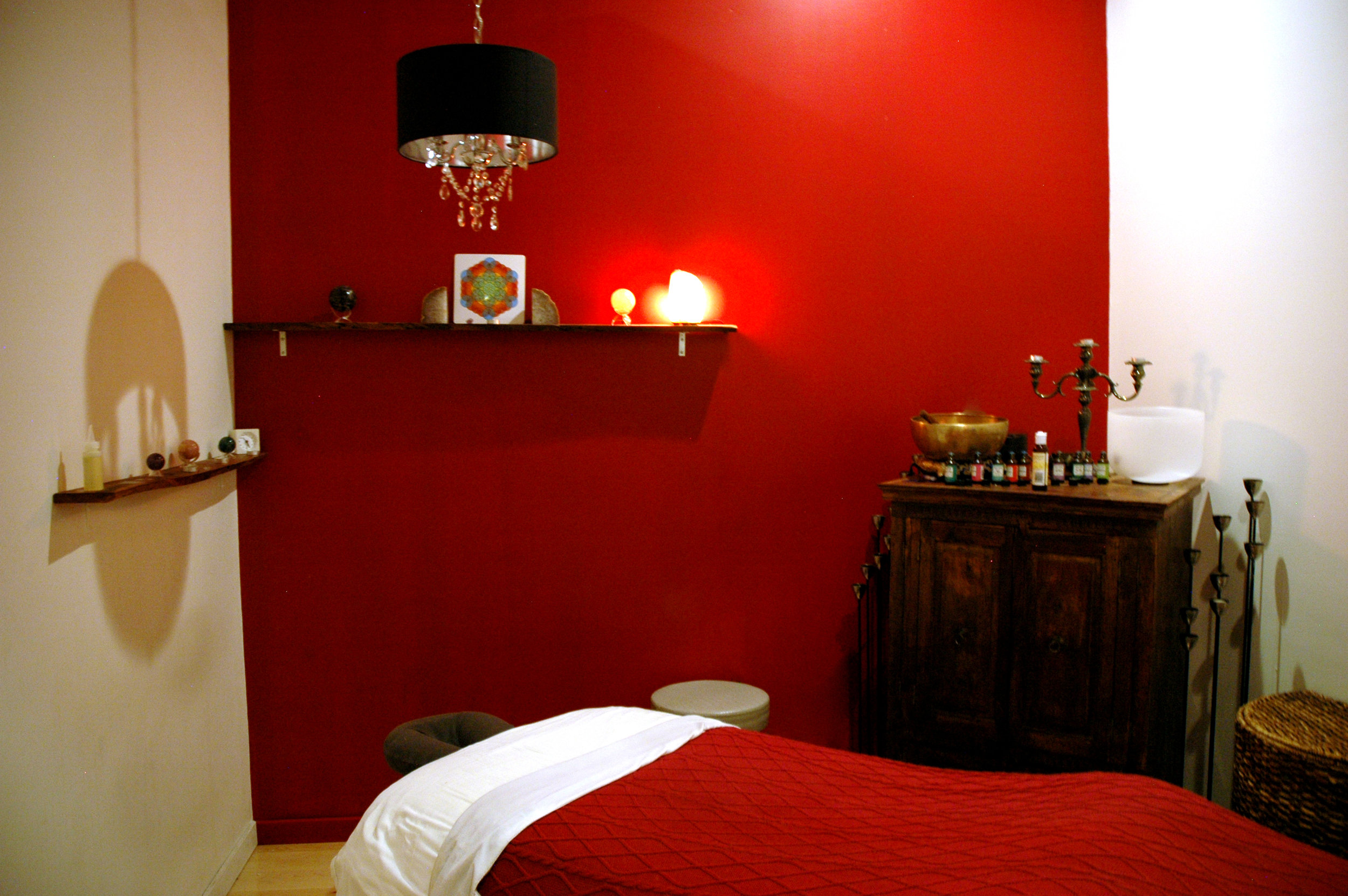 Space is crafted for healing and is filled with artful surprises

Our mission, to create a world of unity, empowerment and beauty, honors our evolving self and community.

We are dedicated to supporting our therapists, artists and instructors in the development of their style and excellence.
RENT OUR GROUP SPACE
1 HOUR $30 / 1 HOUR $25 (10+ HOURS/MONTH)
Convenient S. Uptown Minneapolis location

Collaborative environment with SATTVA Healing Arts Studio

Room size: 34' x 20 ' (680 square feet)

Plus, access to 15' x 8' Outdoor Patio

Two shared bathrooms (ADA compliant)

ADA accessible front door

Private storefront entrance with large glass windows

Video and alarm secure building
Beautiful space with featured brick wall and large Sri Yantra art; vintage large black grid window with patio view; 11ft high, white washed wood ceiling; recessed lights; long wall of track lighting; two fans.

Four faux suede chaise loungers available upon request

20 yoga mats, 20 foam blocks, 20 blankets, 10 large bolsters available for purchase or rental

EMF sensitive cut-off switch and digital venting system

Outdoor window boxes for flowers and added ambiance
COLLABORATIVE PRACTITIONER SPACES
Do you have a passion for holistic health? Are you an independent practitioner certified in one of the many holistic health fields? Our beautiful treatment rooms are available for rent!
SATTVA is a collaborative space that offers a variety of holistic and wellness treatments to best serve the community. Our gorgeous treatment rooms are available for rent and we're looking for the best-of-the-best to join our community of practitioners. We are located in the heart of South Uptown, well-established in the neighborhood and surrounded by ample parking. Renting from SATTVA affords you:
Access to online booking system

Feature on our website

Marketing support
Front desk space

Utilities & laundry